GOP Account Attacks Joe Biden For (Checks Notes) Celebrating Halloween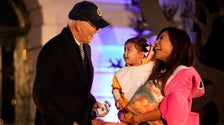 It looks like the Republican Party has declared war on Halloween. Or at least the way the president celebrates it.
AMD is one of the few chipmakers capable of making the kind of high-end graphics processing units (GPUs) needed to train and deploy generative AI models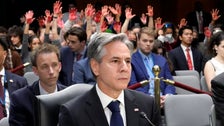 The secretary of state was testifying before a Senate committee when pro-Palestinian demonstrators disrupted him.